[ A wicked problem is a problem that is difficult or impossible to solve because of incomplete, contradictory, and changing requirements that are often difficult to recognize ]
There's been much talk lately about the future of the Le Mans Prototype, which for nearly two decades has represented the pinnacle of sports car racing and provided us with some of the most spectacular motorsport on earth. There have been many glorious chapters of the LMP's history, but with factory teams bailing as costs skyrocket, there have been no shortage of concerns about it's future. The FIA and the ACO, along with IMSA, are now faced with the unenviable task of rewriting the future of top tier sports car racing.
The most recent hybrid era represented a truly non-compromising answer for sports car's top class. They were fast, cutting-edge, high-tech, and continuously evolving. As a purist, I loved it. Unfortunately, and inevitably, this has proven to be beyond the capacity of even the most well-funded and staffed engineering outfits on earth. LMP1 was a dream for any manufacturer looking for the freedom to design, develop, and demonstrate real technology, but with annual budgets upwards of $200 million and the limited exposure provided by sports car racing, the costs were simply unjustifiable.
They were fast, cutting-edge, high-tech, and continuously evolving.
As a purist, I loved it.
Money has not been the only flaw of LMP1 however, although it plays no small part in the other major shortcoming of the formula – the class created no space for private (non-manufacturer) entrees to reasonably compete. Originally developed for just this purpose, the LMP1-L "subclass" attracted few entrants, none of whom ever came close to challenging the factory hybrids. Even class stalwarts Rebellion Racing eventually jumped ship for the "spec" LMP2 class in 2017 – attracting numerous new sponsors and ultimately securing the class championship. LMP1-L was also deemed an inappropriate solution to the 2014 IMSA-Grand-Am merger, leaving a very wobbly tower of riches a top the FIA World Endurance Championship. As we count the days towards the 2018 24 Hours of Le Mans, many sports car racing fans eagerly await the announcement of what the future of prototype racing shall look like, and who will be on board. As we look to the future and the new for 2020 regulations, I must ask – what its a prototype sports car racer?
First, The Super Season
Before 2020, there are a number of questions about the new look LMP1 class for 2018. With the departure of Porsche, and WEC's promise of a competitive playing field for non-hybrids in LMP1, an unprecedented eight brand new LMP1 entrants have committed to the World Endurance Championship, all in private hands. Frankly, the WEC is lucky to be in such an exciting scenario given their previous ignorance, but I digress…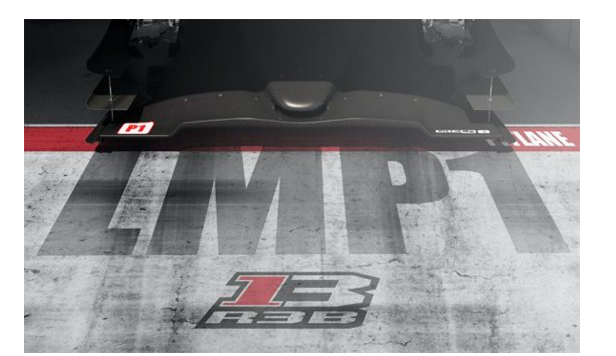 (Photo: Rebellion Racing)
The proposition of privateer squads once again running near the front is exciting, but I remain skeptical. The WEC have said that the cars will be balanced to achieve similar lap times, but that the hybrid cars will retain their efficiency advantage. I suppose I agree with this decision, what would be the point of hybrids (and Toyota's investment) at all if a Ginetta with a normally aspirated V8 in the back can hang with them on pit strategy? However, I remain concerned that the disparity between the Toyota factory squad and the private teams in terms of the capacity to develop and make gains is massive. Toyota has already said publicly that they have essentially frozen development of their 2018 car in anticipation of the decreased caliber of competition they will face. Despite this, they will surely have little problem finding a second or two over their competition around La Sarthe this June. I suspect the private teams will continuously be playing a game of catch up over this first super season. Coupled with their efficiency advantage, I'd say Le Mans is, once again, Toyota's to lose. In the past there have been manufactures alone at the top of Le Mans, but I'm not sure they've ever had the advantage they do today over private squads in terms of the scale of resources available and the resulting capacity to develop and adapt.
​I'm pleasantly surprised to see those inside the boardroom at
Toyota have deemed the super season worth the risk….
It must be said that they are truly taking one for the team here. 
Still, given the ambitious nature of running any car at Le Mans, I'm pleasantly surprised to see those inside the boardroom at Toyota have deemed the super season worth the risk. In the current context of the Le Mans 24 hour, I fear running (and potentially losing) the race without factory competition risks a major embarrassment, even a win will be viewed by some as less-than, although I disagree with this view. Many a Le Mans have been run with a clear favorite (who often has not prevailed) and beating the clock itself is never easy. Of all their heartbreaking defeats at La Sarthe though, a 2018 loss would surely be the greatest stain on their record. Indeed, if not for one determined Porsche 919, the Toyota's effectively lost the 2017 running to privateer competition, in the Pro-Am P2 class no less. It must be said that they are truly taking one for the team here.
2020
Beyond the uncertain present is an even more unclear future. There have been rumblings of a DPi inspired P1 formula, with the WEC apparently pleading with IMSA to adopt whatever runs at Le Mans as their top class state-side as well. While agree in principal, I have many, many questions, and a few fears.Thus far, the general idea being hinted at seems to be a bit of a beefed-up version of the DPi formula, which seems to be at least a slight a divergence from its current base platform of the LMP2 formula. Given the spec-like nature of the LMP2 class, I think it's fair of the WEC to ask for its top prototypes to be a bit more shall we say, creative? DPi's certainly look good, and have been a great success in terms of participation, as have the spec LMP2's across the pond, but the issue has really become a question of quantity vs quality. With 20 prototypes at Daytona, many were calling the race among the most anticipated in decades. I was certainly among them, but the cars themselves were near the bottom of the list of reasons I felt that way, although frankly I think many of us are still stoked the old DPs are finally parked, shifting baselines I suppose. The central fear going forward though is – will we be looking at a similarly superficial product on the grid at Le Mans in 2020?
…the issue has really become a question of quantity vs quality…

Additionally, what will become of the privateer resurgence in P1? The new regulations will no doubt be designed to attract at least one more manufacturer to the party (assuming we still have Toyota). Will the non-hybrids once again fade into irrelevance? With a few tweaks for relevance and cost-cutting measures, most agree the WEC has an opportunity to attract a new crop of manufacturers and return to a similar level of success they enjoyed from 2014-2016. They would be most unwise to neglect the private teams in such a scenario again.
A Recipe for Success?
It would appear that for the first time since the LMPs introduction there is an opportunity for a truly clean slate, and it should not be passed over lightly. Here's a wish list for the next generation of sports prototypes, but first a definition.
Prototype | ˈprōdəˌtīp | noun: a first, typical or preliminary model of something, especially a machine, from which other forms are developed or copied
Costs
This has to be on the top of everyone's list. Never mind the hybrids, running the old LMP2s and even the GT's is getting out of control, even if their numbers remain healthy. I think the organizers really need to get creative about this to avoid something that is too spec. Remember too that we don't need a prototype that's as cheap as a DPi for success. We had twenty at Daytona! This suggests that there is room to open things up a bit – what if P1's cost say double or triple what a DPi budget comes out to (still well below current LMP1), but could be run unchanged across IMSA and Le Mans/WEC, and we resulted with about ten on grid in IMSA. Down a few from where we are at now, but a better situation in nearly every other respect. A delicate balance for sure though…
Universality
DPi should be evidence enough that merely having a universal platform, even with differences like body work and engines, is a winning idea. Many look at the numbers in P2 and DPi and as evidence that this level of sports car has clearly won in the marketplace of ideas. I would contend that the P2-based formula offers a model from which to build, upwards. If we had a common P1 regulation across the championships but one that could still provide a platform for development, who's to say it would not be similarly successful? Sure, we'd likely see a lot of the independent teams unable adapt to the increased costs, however small, but we'd also see more manufacturers step up. McLaren have explicitly stated one of the major reasons they are hesitant is because they couldn't use on car at all the major endurance races (Ford have expressed similar sentiments). The ability to use the same cars and teams across the major events would increase the value proposition, making slightly higher costs more justifiable. Let's also remember that the old LMP1 never really got a chance to be truly universal as much of its strength was sapped by Grand Am and its DP formula. I lament that we never got a chance to see LMP1 in a world where Grand-Am wasn't splitting the North American sports car arena in two.
Appeal
One need only evoque the dark days of the original Daytona prototypes to make the case that sexy matters, especially in sports cars. The DPi is certainly an improvement, having said that, I think we need something more at Le Mans, this is the proving ground for the world's manufacturers (I would include Sebring and Daytona in this sentiment as well). There is also always cascading effect of success in this realm, an appealing product on the track increases the value proposition any team (factory or private) can sell to their funders. This is not to say LMP1s are also not quite as sexy as Le Mans winners of decades past, while they were appealing to me as an engineering aficionado, they really don't look like cars any more than the DPs did. Compare this to an Aston Martin Valkyrie or Ford GT people really look at it and go "wow", now thats a car.
Constructors
It's true, IMSA has many prototypes, but it should be noted in fact that it has zero constructors. The WEC can now say it has at least three, with the other two entrants heavily involved in the development of cars specifically for their team. It ought not to be a radical notion that automobile manufacturers design and build their own racing cars at the world's greatest endurance races.Cadillac and others may get some marketing value out of their DPi programs, and I will grant them the power-plant pride factor, but no true sports car fan is selling themselves the idea that they're watching a Cadillac out on the course. It's a Dallara. Spec-racing is fun and it works, but there is a time and a place and the world stage is not it – employing it will only further undermine the integrity and status of the sport. The fact that manufacturers don't care to build their own cars says a lot about the sad state of the real value of motorsport, but its not unfixable.
IMSA has many prototypes, but it should be noted in fact that it has zero constructors.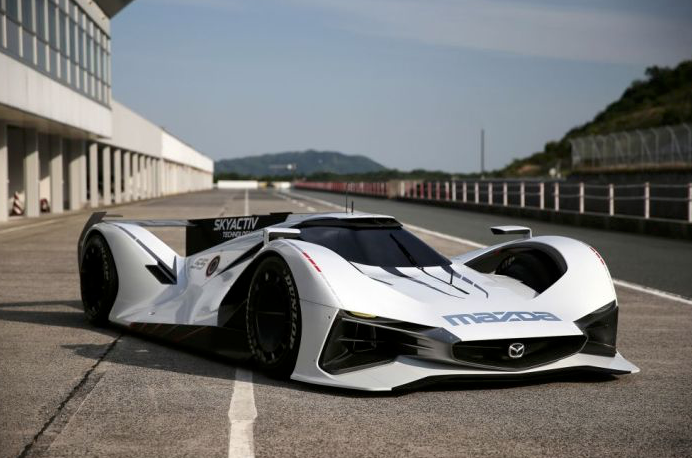 John Doonan says Mazda doesn't want to build its own car,
but this one at least ticks the "styling cues" box. (Photo: Gran Turismo)
Relevance
I'm no fan-boy of Elon Musk, but he made a great point when he said he's not interested in motorsport because its just not the pinnacle of automotive development anymore. The hybrid formula certainly challenged this notion, but simply wasn't relatable to the average viewer. The exclamation "what the f**k is that?!" is a common response when I show anyone a photo of a Le Mans Prototype. To me "relevance" really has to blend all of the above criteria. Formula One may have been driven by tobacco money, but sports cars is driven by manufacturers, it needs to matter to them, and by extension their road cars and road customers.
"what the f**k is that?!"
A Potential Solution?
You might notice I've pictured Bugatti's Vision Gran Turismo below. Before you dismissivly roll your eyes at this reference to a fantasy video game car, consider that this machine was designed in house by Bugatti. The fact that they presented it on the Circuit de la Sarthe should not be overlooked either, this is what the manufacturers are excited about (granted the costs of a digital drawing are small). We are literally at the point where it makes more sense for a manufacturer to pretend they are at Le Mans. For heaven's sake let's give them the real thing! The resemblance to the Chiron, their latest hyper car creation, is uncanny. I bring up the Chiron and Vision GT to propose a radical solution to this wicked problem. What if we were to, in a sense, actually open up the rule book? The idea of making the LMP more like the DPi is attractive. Its cheap, and manufacturers can incorporate "styling cues" (insert puke emoji), and its relatively easy to implement BoP in this space (puke squared), but are any of these really even desired for Le Mans? Worse, I fear that while such a move might improve grids and near-term costs, it could spell the end of relevance for sports car racing. There must be a better way, must all racing purely be entertainment and marketing? (Not to mention this solution could improve both…)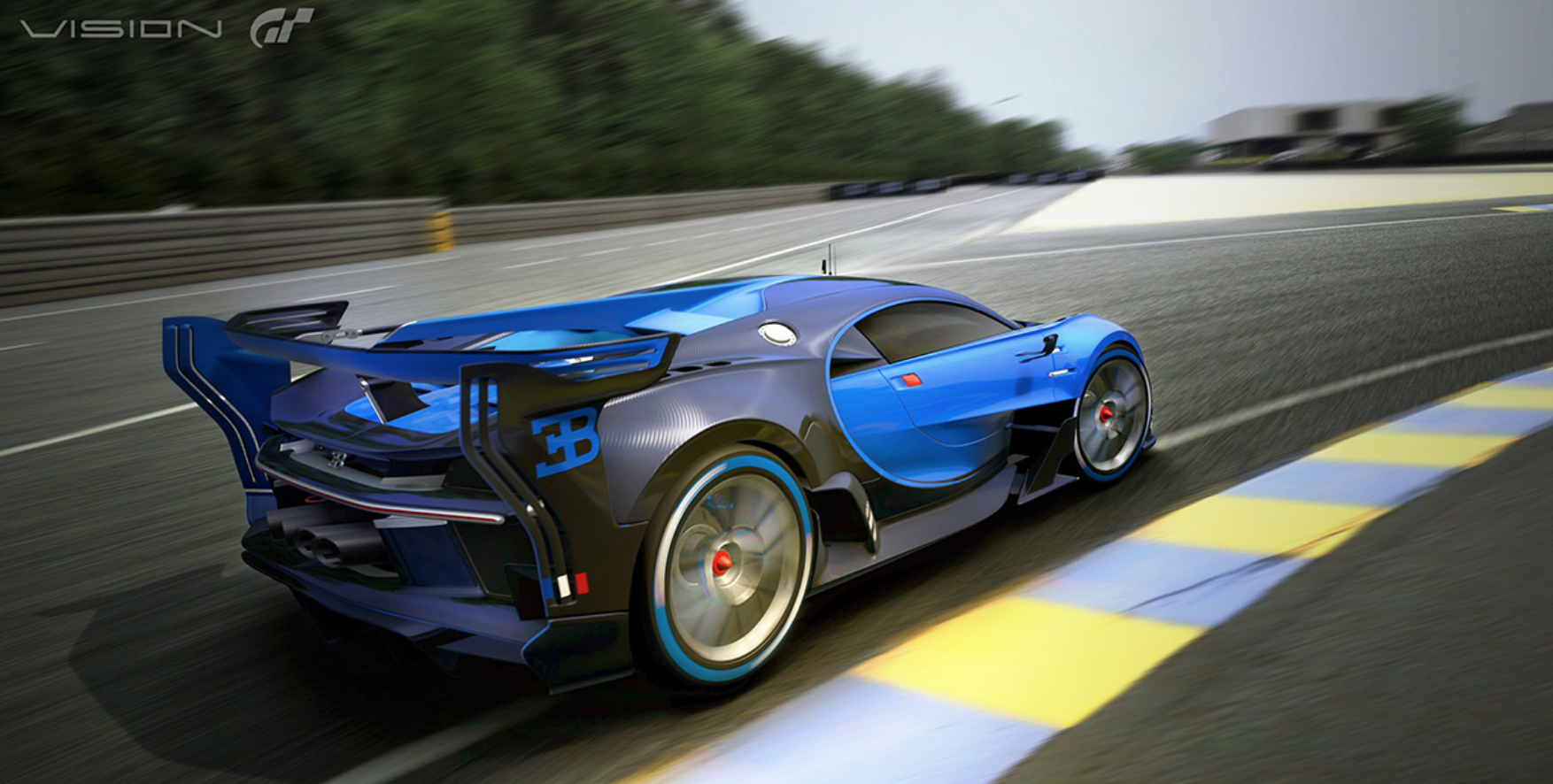 (Photo: Gran Turismo)
What if we allow manufacturers to bring a wide range of sports cars like Bugatti's Chiron to race as the prototype class, simply limiting development in other ways though homologation periods or other general parameters. Let's keep in mind that cutting costs in F1 has not actually cut costs, and has made the sport more irrelevant than ever. Having said that I'm actually a big fan of significantly dialing back the hybrid regulations. Crucially though, I would still allow teams to bring any technology they prefer to develop and showcase, and I think there are many other more creative ways to incentivize efficiency – which the race by itself does anyways. My hang up is not every manufacturer has fully embraced hybrid technology yet, and many not at all. Efficiency matters but many manufacturers are accomplishing this in other ways, Mazda for example stands out. I think a system designed to incentivize efficiency but better allows for other methods would be ideal.
Some interesting alternative approaches could include:
Further limit sets of tires, fuel flow, and tank sizes available to teams during the race, thereby incentivizing fuel efficiency by reducing the need to spend more time in the pits.
Some form of road car homologation – force a manufacturer to make a road car like valkyrie (albeit with very low production counts, idk 10?), then homologate the general aerodynamic profile and powertrain configuration
Heavier minimum weight – to draw a closer connection to road cars.
Two-seater configuration – prototypes are essentially closed-cockpit, closed-wheel single seaters. This hurts road relevance. There are already places for radical, pure, purpose-built racing cars, this should be in F1.Unlike the purpose built race cars of F1, a prototype's purpose should be more oriented towards road relevance, still an innovative race car but with the next generation of road cars in mind. Mandating this could make it easier for a manufacturer to put a car like the Valkyrie on the track and compete with it.
Mandate or create the possibility for manufacturers to sell customer cars either to private P1 teams or P2. It would be cool to see a P2 class made up of the previous class of P1 cars, maybe with the hybrid/complicated bits banned. I'd even be ok with performance balancing here. Don't me wrong I love to see the OnRoaks and the Orecas out there but they are not really cars anyone can identify with. It'd be much cooler to see the Pro-Ams doing battle in a previous generation Ferrari or McLaren prototype.
 Budget caps (why not?)
Unlike the purpose built race cars of F1,
a prototype's purpose should be more oriented towards road relevance, 
still an innovative race car but with the next generations of road cars in mind.
Imagine a class for the race versions of the Chiron, the Porsche 918, the McLaren P1, or Aston Martin's Valkyrie. Drawing a close connection to road cars would surely improve relevance (just ask Corvette Racing), and provide a much more attractive marketing platform. Such a formula could bring about a glory day not seen in sports car racing since the 1960s. Seems like entertainment to me. Fin.Ppppp